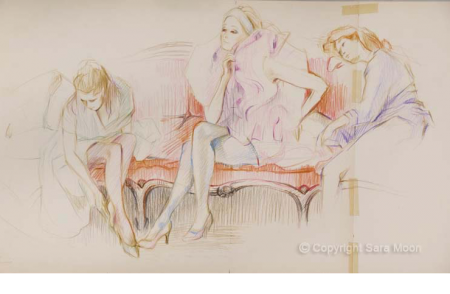 THE ORIGINAL
Sketch For
'Going To The Ball'
by Sara Moon
A simple sketch for an artwork that now hangs in the artist's own living room.
Size Approx: 18″ x 9″
(46cm x 23cm)
The Original Sketch for 'Going To The Ball'
The original sketch for 'Going To The Ball' is a rare opportunity for you to own an artwork, directly from the artist's 'collection. Never intended to be a serious work of art in this form, you will see it is actual taped together from two pieces as the idea took shape!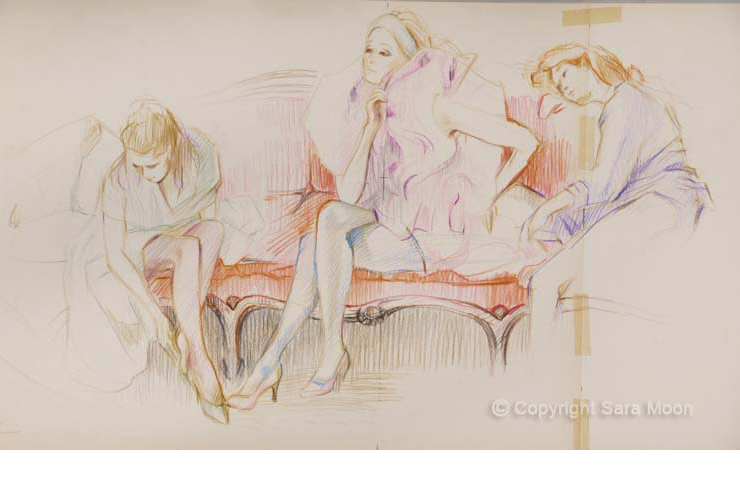 For your interest, here is the finish oil painting
(not included in this sale)