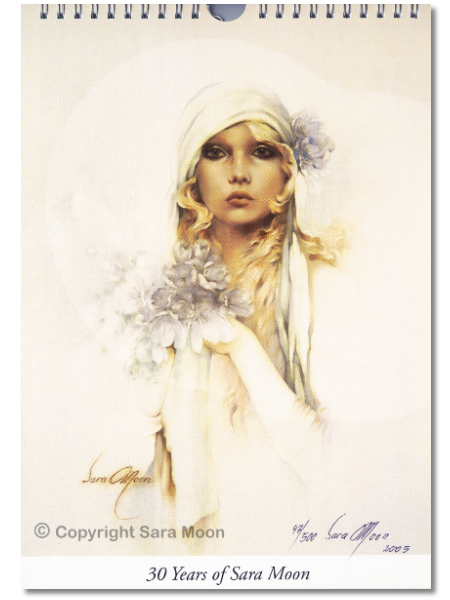 30th Anniversary Calendar
by Sara Moon
Something Very Special!
Celebrating
"30 Years of Sara Moon"
Personally Signed and Numbered!
This "Forever" Calendar was created to last a lifetime!
Yours will be one of only 100 ever printed and personally signed.

Sara Moon 30th Anniversary 'Forever' Calendar
The Sara Moon 30th Anniversary Forever Calendar has been created to last a lifetime.
Included is a wide selection of Sara Moon artworks from floral to figurative and an artist's biography.
Though intended to be a limited edition of 500, production issues held the actual run to just 100 – the remainder will never be released, making this a very special item.
Below you will find full details of this exceptional, Limited Edition Offer.
"30  Years  of  Sara  Moon"
Limited Edition, 30th Anniversary,
'Forever' Calendar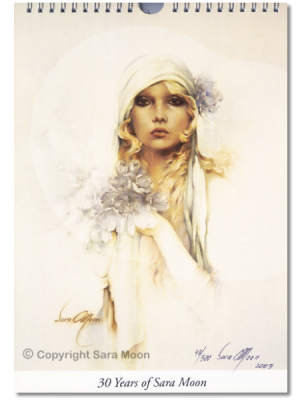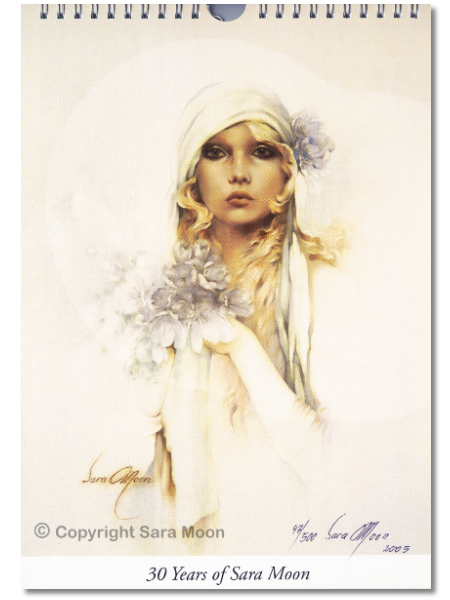 Front Cover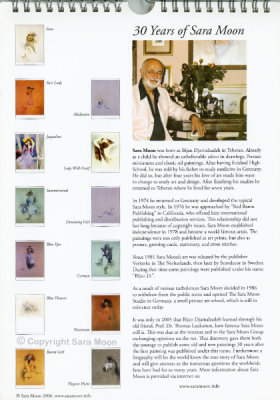 Artist's Bio
GETTING THE BEST FROM YOUR
ANNIVERSARY CALENDAR
1) Mark a dot above important dates
(Here we marked one over the 13th and two over the 20th.)
2) Flip the Anniversary Calendar page over and write the details on the back.
This way you keep your calendar images as unencumbered as possible.
NOTE: Wet ink markers could bleed through – It's best to use a ball-point pen or pencil.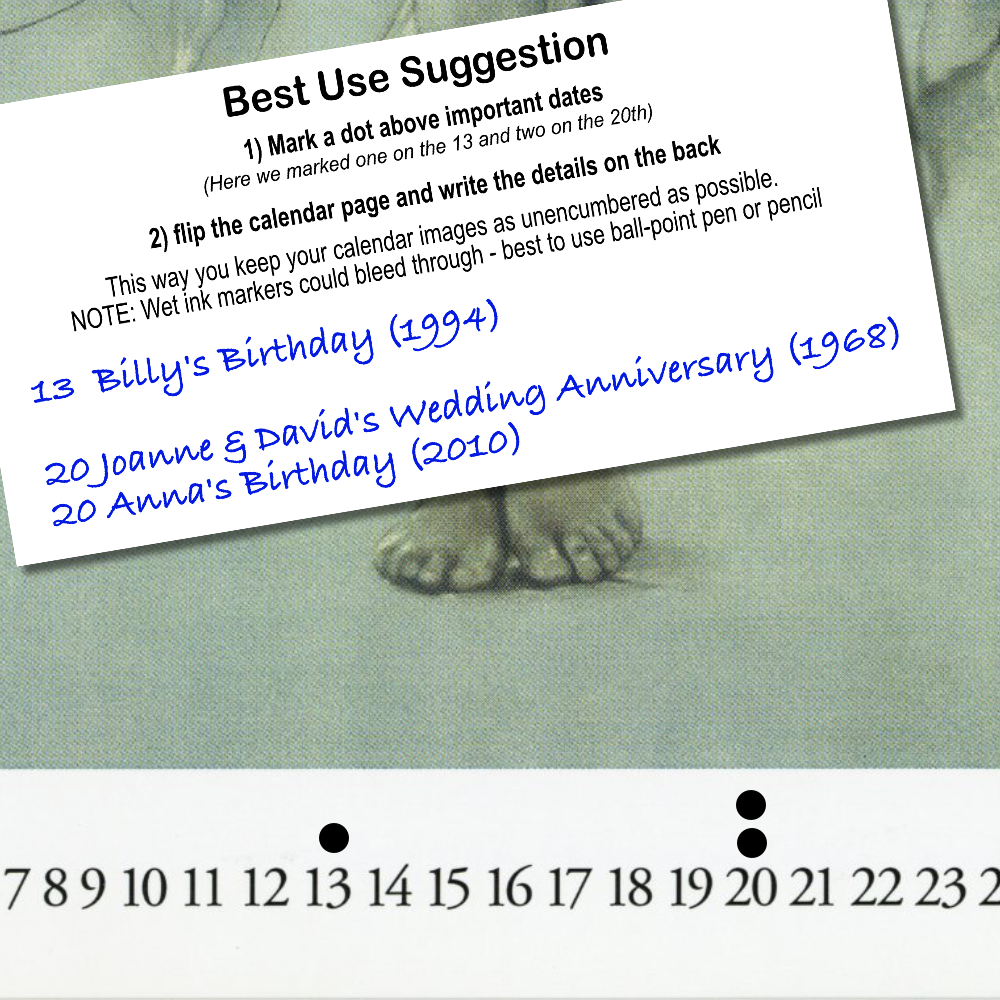 Your Forever Calendar Pages