Here you'll find a selection of external links to websites that feature the art of Sara Moon in various forms from a simple gallery among galleries to officially sanctioned print-on-demand outlets providing artworks and other gift merchandise to sites offering cross stitch pattern options. 

(Full disclosure) 'Sensual Arts' was the first website the builder of this site ever put together and without it, 'Sara Moon' may never have stepped back into the light and this site – and everything it offers – may never have existed. for more on this see the 'Meeting Sara' page on on this site.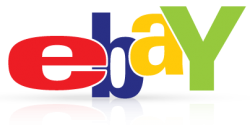 We have a gallery of the personally signed prints available at eBay for those who may prefer to purchase them through the eBay platform.

PLEASE NOTE:
Everything available on eBay
is available on this site, here
If you would like to add a link to this site from your own website or social media platform, please feel free to copy and paste this banner and add your own text.

THANKING YOU IN ADVANCE