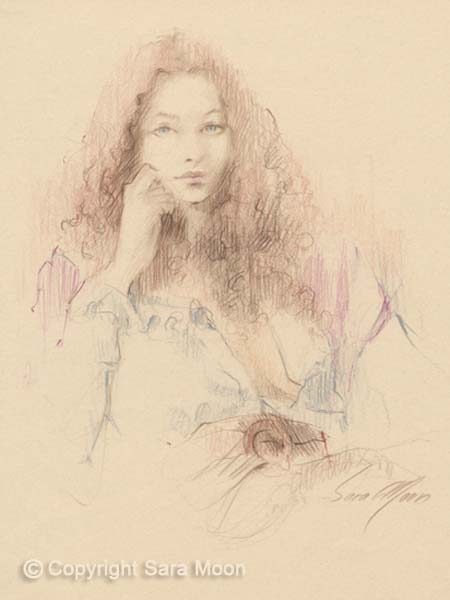 THE ORIGINAL ARTWORK
Joanne
by Sara Moon
Colour Pencil on Paper
This artwork is not for sale and shown here for your simple pleasure.

The Original 'Joanne' signed Sara Moon
'Joanne' is a sketch drafted by Bijan that sadly never developed into a completed artwork. Though drawn years before, the artwork was to become a treasured gift to me, during my 2006 visit to Bijan's home and studio – a story told here and a day I shall never forget.
---