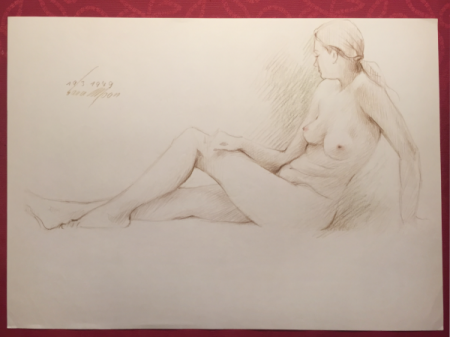 THE ORIGINAL
Nude Sketch 193-1979
by Sara Moon
The Original Nude Sketch 193-1979
Pencil/Pastel on Paper
Size Approx: 16″ x 24″ (60cm x 92cm)
Seen here in full.
Don't miss out on this once-in-a-lifetime opportunity.
"Nude Sketch 193-1979" The Original Drawing by Sara Moon
The original 'Nude Sketch 193-1979' seen her in full. This beautiful artwork has rarely been seen outside the studio and is now to be released to one lucky buyer.
This artwork is not commercially available
making this an utterly unique one-off,
once-in-a-lifetime offer.
NO OTHER PURCHASE OPTIONS
AVAILABLE FOR THIS ARTWORK
Find More Original Artworks