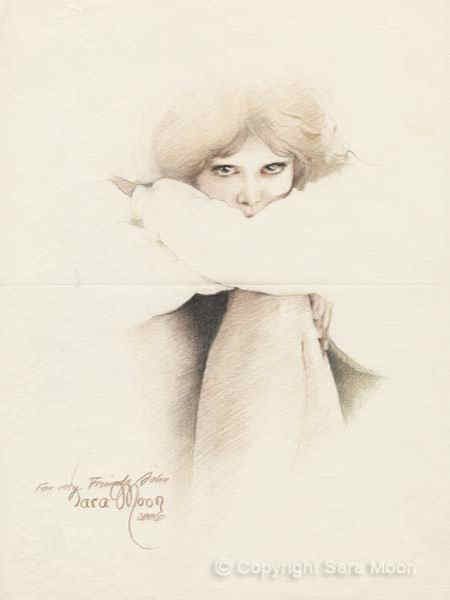 THE ORIGINAL ARTWORK
Sketch For Elaine Copy
by Sara Moon
Colour Pencil on Paper
This artwork is not for sale and shown here for your simple pleasure.

The Original Sketch For Elaine
Sketch For Elaine is the original outline sketch that formed the basis for an iconic artwork that was to follow. Though drawn years before, the artwork was to become a treasured gift to me, during my 2006 visit to Bijan's home and studio. (Note the dedication.) You can see the final artwork by clicking the images below.
---