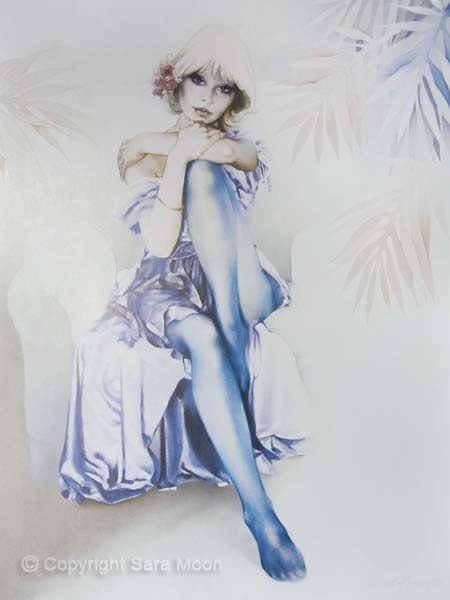 Blue Eyes (1*)
by Sara Moon
(*Published in error as 'Blue Eyes'
Intended title: 'Blue Ice')
Reproduction prints and
other merchandise available.
See the links below. 
"Blue Eyes" (1*) by Sara Moon

*HISTORIC NOTE: Sometimes language and accents get in the way of full communication. Such was the case here. The intended title for this artwork was, "Blue Ice" but it was published as "Blue Eyes". Hence this artwork has become Blue Eyes (1) here, and the other, 'Blue Eyes (2). You can see the other artwork here.
---