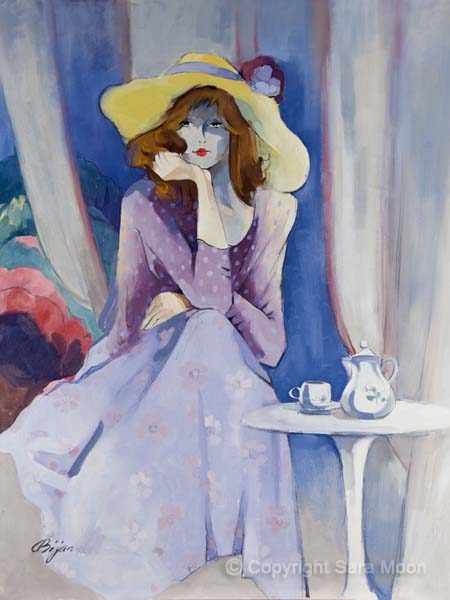 Jacqueline's Hat
Signed Bijan D.
Never mass produced and now available
to you at the Official RedBubble Sara Moon Galleries!
ORIGINAL ARTWORK AND
PENCIL SKETCH AVAILABLE
PLUS PRINTS  & OTHER MERCHANDISE:
Prints and other merchandise bearing
this beautiful artwork now available at the
links below …
Jacqueline's Hat by Sara Moon
Jacqueline's Hat introduces a whole new format to Bijan's artwork and is now available to you in many forms at the Official RedBubble Sara Moon Art Galleries. We've made this artwork available to you in as many ways as possible, from simple postcards and posters to photographic and fine art prints – even a canvas that's hard to tell from the original.
YOUR PURCHASE OPTIONS
MANY MORE OPTIONS AT REDBUBBLE …
"Jacqueline's Hat"
is one of
12 artworks
featured in a
Limited Edition

"30 Years of Sara Moon"
FOREVER CALENDAR
Find out more

HERE