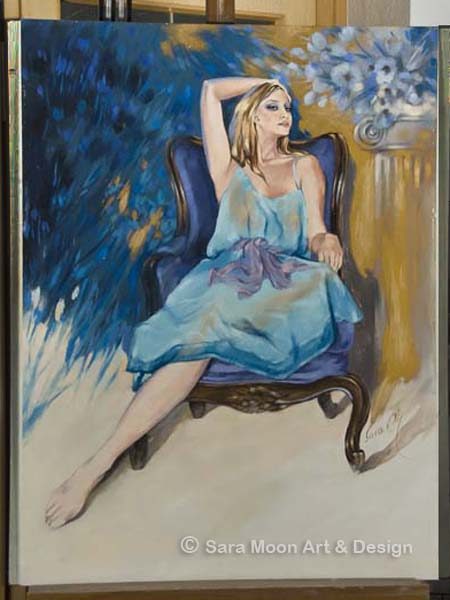 The Original Artwork
Madonna
THE ORIGINAL ARTWORK
by Sara Moon
Size Approximately 32″ x 40″
(80cm x 100cm)
With a Certificate of authenticity
signed by the the artist.
Madonna by Sara Moon
Madonna is one of  a whole new format of works by Bijan. This original oil on canvas board, presents a once-in-a-lifetime opportunity for you to acquire an original 'Sara Moon' artwork the like of which will rarely be seen.
In rich blues and golds, we see the lady seated, stretch out with an air of confidence, that is very much 'today'.
The artwork is seen here in the artist studio from where it will be dispatched directly to you.
For more information, please contact us here.
Thank you.