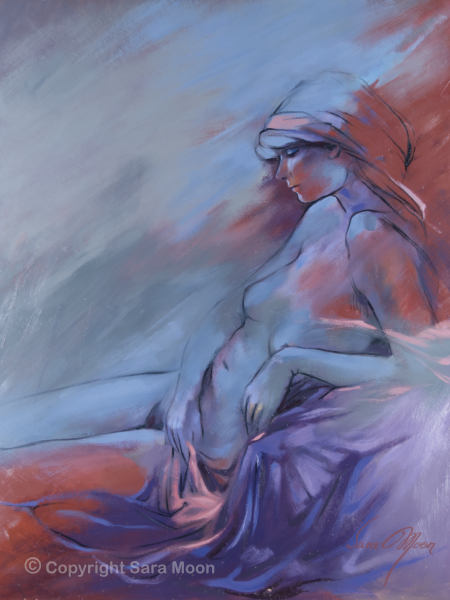 Reclining Nude
by Sara Moon
PURCHASE OPTIONS:
EVERYDAY PRINTS AND MORE …
Reproduction prints and other merchandise
bearing this beautiful artwork, available below.
SEE THE LINKS BELOW …
"Reclining Nude" by Sara Moon
'Reclining Nude' is now available to you in many forms at the Official RedBubble Sara Moon Art Galleries. We've made this artwork available to you in as many ways as possible, from simple postcards and posters to photographic and fine art prints – even a canvas that's hard to tell from the original.
There are many gift items too, from a simple lapel pin to phone and tablet skins, t-shirts, tote bags and pillows. Take a look for your self by clicking the links below …
PURCHASE OPTIONS: