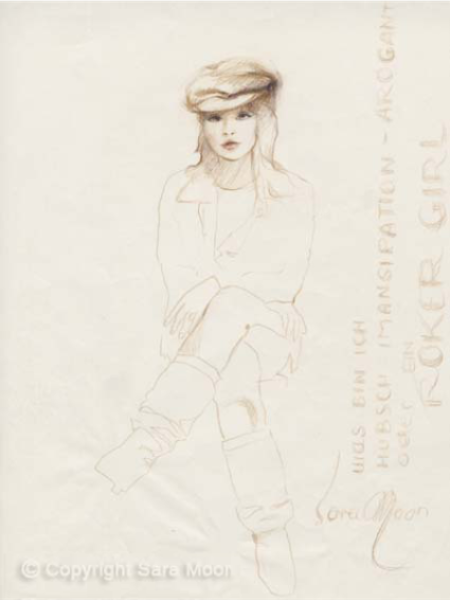 THE ORIGINAL ARTWORK
Rocker Girl Sketch l
by Sara Moon
Colour Pencil on Paper
This artwork is not for sale and here for your simple pleasure.

The Original Rocker Girl Sketch l
Rocker Girl Sketch 1 is one of two outline sketches That formed the basis for the iconic artwork that followed. You can see the Sketch ll and the final artwork by clicking the images below.
---