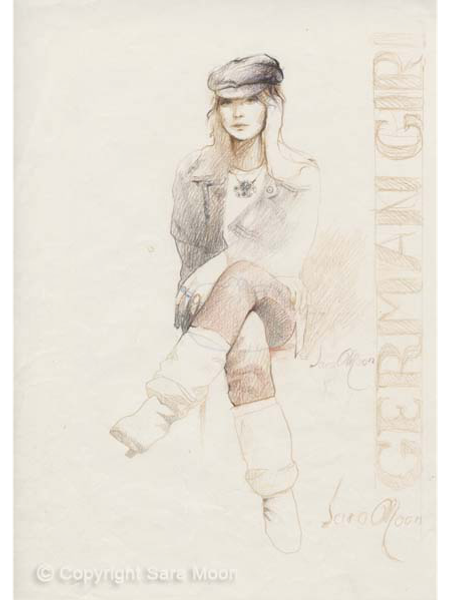 THE ORIGINAL ARTWORK
Rocker Girl Sketch ll
by Sara Moon
Colour Pencil on Paper
This artwork is not for sale and here for your simple pleasure.

The Original Rocker Girl Sketch ll
Rocker Girl Sketch ll is one of two outline sketches that formed the basis for the iconic artwork that followed. Here you see that the artist played with the idea of the title 'German Girl' and maybe even had thoughts of drafting in the words as an integral part f the artwork, but in the end simplicity won the day and 'German Girl' became an artwork of her own. You can see the Sketch l and the final artwork alongside what would become 'German Girl' by clicking the images below.
---